Investments in Regenerative Economies
Alongside the primary work of providing general operating support grants, Ceres Trust makes investments that reflect a vision holding ecosystems as sacred and foundational to all life, and the belief that right relationship between humans and the earth, and between one another as people, are tantamount to our ability to survive and flourish.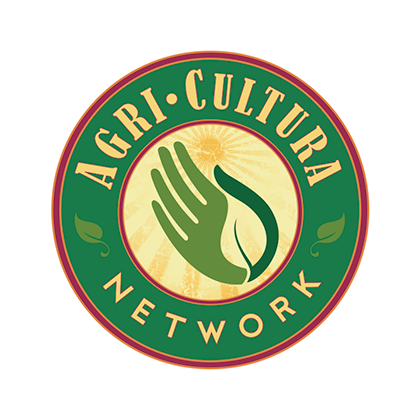 A community driven model building New Mexico's small farming economy, promoting nutrition and economic development through traditional and innovative agricultural practices.
Ceres Trust investment strategy and practice are guided by the following questions and aspirations, acknowledging that our practice and investments exist across a spectrum of alignment with these priorities. We are continually learning, and invite feedback and dialogue to strengthen practice and possibility for transformative investments.
Does the investment advance the mission to support healthy and resilient farms, forests, and communities, and the ecosystems upon which we all depend?
Does the investment acknowledge, tend to, and undermine the intertwined root causes of harm: dehumanization, economic inequality, and ecological catastrophe.
Are those most harmed by extractive systems at the center of the solution? Is the investment responding to a movement or field need?
Priorities for Ceres Trust Aligned Investment Portfolio:
Support for a Just Transition in communities that have been on the front lines of extractive, industrial agriculture and other industries.
Community leadership in determining needs and finance strategies for a transition to regenerative economies in rural places.
Soil health building investments that are non–extractive.
The dire need to expand access to capital for organic small scale farmers in general; especially those who have been historically underserved or intentionally disenfranchised, including African American farmers, Indigenous people, and farmworker/Indigenous/Latinx farmers.
Creative strategies to redistribute and secure access to land (stewardship) and return or facilitate ownership/stewardship of land by those with the values, commitment, persistence, knowledge to right the relationship to the land, follow the lead of the land and her people, persist through reactionary assault.
In addition, we have learned from movement partners that:
Place matters, and the most responsive and transformative investments will likely work in regions Ceres Trust already has relationships and does general grantmaking.
Relationships matter: these investments succeed when both partners/all parties succeed. Relationships that allow creative strategizing and support across the traditional lines of "lender" and "borrower" are essential. Learning how to create non–extractive financial partnerships is essential.
The approach and culture of relationship with the land is essential to interrogate with potential investment partners to ensure they align with Ceres Trust.
Ceres Trust's aligned investment approach and strategy was developed with leadership from Anthony Chang, Kitchen Table Advisors, in consultation with many people, including:
Movement and field partners:
A-dae Romero-Briones, First Nations Development Institute
Chrystel Cornelius, OWEESTA
Brendan Martin and Marnie Thompson, Seed Commons
Eduardo Rivera, Sin Fronteras Farm
Pakou Hang, Hmong American Farmers Association
Tamara Jones, SAAFON
Tim Lampkin & Leonette Henderson, Higher Purpose
Edna Rodriguez & Tahz James, RAFI
David Mancera, Kitchen Table Advisors
Mai Nguyen, Minnow
Reggie Knox, California FarmLink
Helga Garza, Agricultura Network
Larisa Jacobson, Soul Fire Farm
Qiana Mickie, Just Food
Investment partners and/or connectors:
Esther Park, Cienega Capital and No Regrets Initiative
Leslie Christian, Northstar Asset Management
Tiffany Brown, Chordata Capital
Konda Mason, Jubilee Justice;
Lynne Hoey, Candide Group
Key learning gatherings:
HEAL Food Alliance Summit in Albuquerque May 2019
Carbon Sink Farming Convergence in San Diego November 2019
Equitable Food & Farm Financing in Little Rock, AR November 2019
CA Farmers of Color convening in Paicines, CA in December 2019
Justice Funders Maestra Program participants, State of the Movement 2020 preparations